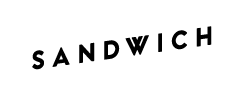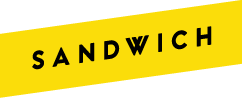 scroll to discover
2018 © champagne club sandwich — maison fondée en 2013
VISUAL EXPERIENCES.
CHAMPAGNE CLUB SANDWICH is a multimedia studio located in Montréal, wholly dedicated to cranking up all kinds of video content for all kinds of screens.
CHAMPAGNE represents the high-end touch that every project is given, while CLUB SANDWICH is a nod to the work's simple, universal appeal. Together, they're a metaphorical party in your mouth, but never leave you with a nasty hangover.
Give it a try. You'll be happy you did.
01.
SHOWREEL
CHAMPAGNE CLUB SANDWICH : DEMO REEL
02.
BRAND EXPERIENCE
BOMBAY SAPPHIRE : FLAVOUR JOURNEY
03.
Video Scenography
JAIN : ZANAKA TOUR
04.
VIDEO CONTENT
C2 MONTRÉAL - 2017
05.
VIDEO SCENOGRAPHY
DEAD OBIES : Gesamtkunstwerk
06.
TV AD
FONDS FTQ - ÉPARGNE POSITIVE
07.
VIDEO SCENOGRAPHY
AI : THE BEST TOUR
08.
ANIMATED SHORT
[ 67 / 76 ]
09.
Architectural Projection
[ 9 x MTL ]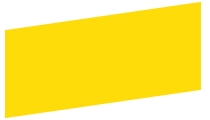 10.
INTERACTIVE GAME / ARCHITECTURAL PROJECTION
TROUVE BOB
11.
TV Opening
FORMULE DIAZ
12.
Architectural Projection
HELLO MONTREAL
TV AD
FONDS FTQ - ÉPARGNE POSITIVE
mandate
To illustrate and animate, in a very colourful way, 13 informative ads on how to save 2000$ in a year.
credits
client
AGNCE CART1ER - Guillaume St-Hilaire
creative Direction
Gabriel Poirier-Galarneau
artistic Direction
Rémi Vincent, Vincent Raineri, Delphine Dussoubs
illustration
Delphine Dussoubs, Rémi Vincent, Vincent Raineri
motion design
Rémi Vincent, Vincent Raineri, Delphine Dussoubs
production Management
Camille Ouellet
some of our clients